The 2022 Subaru Love Promise Customer and Community Commitment Award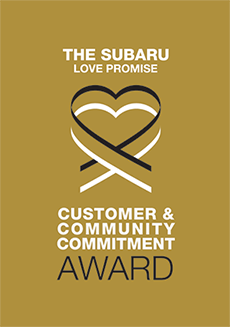 We've been nationally recognized for our dedication to our customers, our community, and the Subaru Love Promise.
We're honored to receive the 2022 Subaru Love Promise Customer and Community Commitment Award. This award nationally recognizes elite Subaru retailers who provide an exceptional customer experience at every interaction with Subaru. These retailers have also demonstrated an outstanding commitment to supporting passions and causes in their local communities in important areas such as the environment, community, health, education, and pets.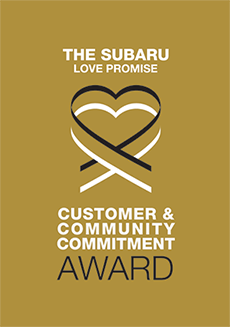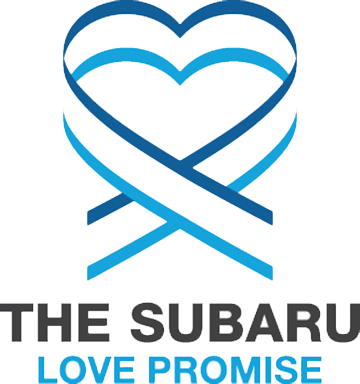 What is the Subaru Love Promise?
Subaru and our retailers believe in making the world a better place and the Subaru Love Promise is our vision of respecting all people. This is our commitment to show love and respect to our customers and to work to make a positive impact in the world.
How is McDaniels Subaru of Columbia dedicated locally to the Love Promise?
Our Love Promise can be seen in various partnerships with local charities and non-profits. We're grateful for the opportunity, not only to be a part of our community, but to serve it as well.
Pawmetto Lifeline, Hoof and Paw, The Humane Society
Palmetto Trail, The River Alliance, Tartan Day South
Make-A-Wish, Palmetto Animal Assisted Life Services, Camp Cole
Lexington Medical Center, Lymphoma Leukemia Society of the Midlands, Meals On Wheels Lexington County Recreation & Aging Commission
Love Promise Stories from McDaniels Subaru of Columbia
Subaru and McDaniels Subaru of Columbia believe in making a positive impact on the communities in which we live and work. We uphold that belief through our Love Promise Community Commitment. Every month, we select inspiring stories from customers and partners from around our area who strive to support our collective commitment and feature them here
Meals on Wheels Thankful for McDaniel's Subaru of Columbia - Kim S
Every year between Thanksgiving and Christmas, Lexington County Recreation and Aging Commission packs approximately 1,000 Christmas bags containing food items and household goods to senior individuals receiving Meals on Wheels. This holiday program referred to as "Project Pantry" was created to remind our clients that they have not been forgotten and that they are appreciated, cared for, and at the same time, uphold our mission to end senior hunger. For the past couple of years, McDaniel's Subaru of Columbia has gone above and beyond supporting our Meals on Wheels program through Project Pantry. We are so thankful for their kind and caring spirit and their dedication to support this vulnerable population. The generosity of McDaniel's Subaru helps us provide emergency food and essential items for all our Meals on Wheels clients throughout Lexington County. THANK YOU McDANIEL'S SUBARU! WE ARE SO GRATEFUL AND APPRECIATE EVERYTHING YOU HAVE DONE FOR US AND THE COMMUNITY!!!!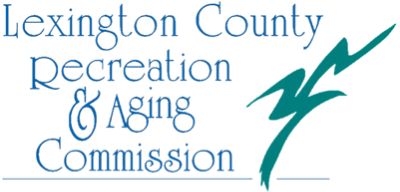 ---
ERA Wilder NE Camp Cole Fundraiser - Elizabeth G
ERA Wilder NE hosted a fundraiser to benefit Camp Cole. Camp Cole is a local organization that benefits children with severe illnesses and/or disabilities. Our goal was to fundraise towards their next summer camp in 2023. Part of our fundraising initiative was to reach out to our local community to purchase tickets for a raffle giveaway at the final event in November. ERA Wilder NE communicated with McDaniel's Subaru and was fortunate to have secured a certificate for services valued at over $200! Huge thank you to Mark and everyone at McDaniel's Subaru, with your support, ERA Wilder NE was able to raise over $30,000 and we couldn't have done it without your generous giveaway for our main event! I am proud to be a Subaru owner and client of yours and am grateful for your support towards this wonderful organization.
---
Oh Have Mercy - Helen C
Over a month ago, a call came into the admin office at Pawmetto Lifeline for an animal surrender downstairs. As our team went downstairs, we found out that it was a beautiful terrier mix dog, named Mercy who was adopted from us over five years ago. Her owners stated they were surrendering her because she was having accidents in the house. After our medical team looked over her, it was determined she had a UTI that was easily treatable. Unfortunately, her family refused to take her back. We saw the heartbreak in her eyes has her family, especially the daughter left her behind. We placed her in a kennel in our main intake, but immediately we saw her go downhill. Our foster team brought her up to their office and she immediately became an office dog. Whenever someone was having a rough day, Mercy was there to offer a hug or a head in the lap. Mercy has eyes that feel like she is looking into your soul and makes you feel like everything is going to be okay. The day of our Subaru adoption event we had volunteers walk our adoptable dogs around the stores near by. As our volunteer was walking Mercy through the store, a couple saw Mercy and immediately was attracted to her. They loved on Mercy and our volunteer explained Mercy's situation and that she was up for adoption at our adoption event. The couple said that they were going to finish shopping and head to Pawmetto Lifeline to talk more about adoption. You could see Mercy's demeanor change when she came in the door from her walk. Our volunteer explained what happened and we all crossed our fingers the couple would show up. Within 20 minutes the couple came through the doors and were ready to have Mercy join their family. They told us that Mercy touched their hearts and they were so excited for their children to meet her. There was not a dry eye in the facility as our sweet Mercy was off to her "furever" home.
---
Woofstock 2022 - Humane Society of South Carolina - Wallace M
Woofstock, the Humane Society of South Carolina's annual fundraiser, was held in the beginning of October of this year. When preparing for Woofstock, we were so excited to team up with McDaniels Subaru to have them as a sponsor and to participate in the event! Although he had multiple events to work that weekend, Mark came to the event with a smile on his face and no complaints. This is just a small example of the dedication McDaniels Subaru has for animals in our community. It always astounds us to see how people can come together to support animals in need. Woofstock 2022 has been one of our most successful fundraisers of the Humane Society. We cannot thank Mark Curl and the McDaniels team enough for joining us. We are so grateful to be able to team up with a company that shares our love and passion for animals. From the Humane Society and the animals in our community, THANK YOU McDaniels Subaru for your support. The impact you have made is tremendous and we are eternally grateful.
---
Education & Business Community Working Hand in Hand To Support Teaching & Learning! - Kennneth C
Let me start this story by first saying, there aren't enough words in the English dictionary to express how truly blessed Longleaf Middle School is to be in partnership with McDaniels Subaru! Education is a noble profession and a true "calling" for those of us in this line of work. We don't do it for the money, we are educators because we have both a love and a passion to inspire, ignite, motivate and serve! And if you were to ask an educator if they had the opportunity to do something else, would they choose to do something else" the answer would be a resounding "NO!" Y'all there ain't no better feeling in this world than the feeling of knowing that you've inspired someone to be all that they can be, or you've motivated someone to be great, or better yet, you've ignited a fire within someone and now the sky is the limit for that someone! As educators, every day presents us with an opportunity to do just that, and the feeling is priceless! We do what we do without asking for much, and or expecting much in return. We do what we do out of love and passion! Often times when our students are in need of materials because of one reason or the other, we go into our own pockets to provide them with those materials. So, if you were to ask an educator "what is the one area that they would like more support in," the answer would be in the area of outside financial support from the business communities. Well, let me proudly say that McDaniels Subaru has answered Longleaf Middle Schools' prayers! They have truly blessed us in so many ways, and we're more than appreciative and grateful! It all started with Mrs. Tracey McDaniels showing up here at Longleaf to deliver gift boxes packed with much needed classroom supplies and materials for teachers. The boxes were also "planter boxes." So after our teachers emptied the boxes of supplies and materials, they were able to plant flowers inside of them, thus allowing them to now have "classroom" gardens that our students enjoy being responsible for upkeeping and nurturing. When Tracey presented us with the boxes, we were thrilled and overjoyed, however she wasn't done with gifting us. She then shared that she had two Visa gifts cards in the amount of $500.00 each that she was gifting us with as well. When I tell you that our eyes swelled with tears of joy, they did! Wow and THANK YOU, was all we could say. We felt so blessed and fortunate that we had such great support from McDaniels Subaru, it was such an unexpected surprise. I said to Tracey "our teachers are going to be so grateful and appreciative," many of them will cry tears of joy once they're made aware of what y'all have done for us. So, we went about the business of delivering the boxes to our teachers, took pictures of them receiving the boxes with huge smiles on their faces and tears in their eyes, and got back to the business of teaching and learning. About a week after receiving these gifts and feeling tremendously blessed, we were alerted to the fact that our teachers had an additional $500.00 dollars to spend on classroom supplies and materials via "Adopt A Classroom." Tears and more tears flowed from the eyes of our teachers. Again, we cannot express how truly grateful and thankful we are, and how much we sincerely appreciate McDaniels Subaru for supporting us! They even provided us with a car so that we could ride our newly elected Richland School District Two's Teacher of the Year in as we paraded her around the school! Tracey McDaniel, you're the absolute best ever, and Longleaf Middle School loves you! Thank you, thank you, thank you! What you all have done allows us to go about the business of providing our students with the necessary supplies and materials they need to be successful inside and outside of the classroom!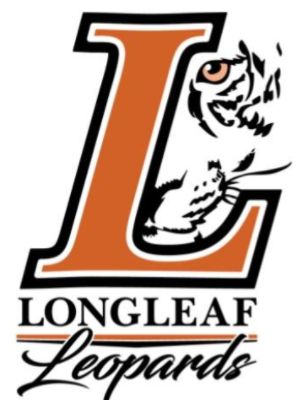 ---
New Wheels for Precious Cargo - Anna S
Over the course of 2020-2021, McDaniels Subaru donated $25,000 to New Wheels for Precious Cargo, a campaign led by Prisma Health Midlands Foundation to fund a new critical care ambulance for Prisma Health Children's Hospital in Columbia, SC. In November 2021, thanks to donations from our community totaling more than $430,000, the new, highly specialized ambulance rolled into town! Led by Prisma Health's pediatric transport team, this ambulance will transport 600 children annually – including very sick babies that need to come to the Neonatal Intensive Care Unit at Prisma Health Richland Hospital and critically ill children that need to be admitted to the Pediatric Intensive Care Unit at Prisma Health Children's Hospital. The ambulance serves a vital role for our region by responding to calls from surrounding hospitals when a critically ill child needs to be transported to a higher level of care. On July 6, our Prisma Health Midlands Foundation team visited McDaniels Subaru with the new ambulance. It was a joy to show it to them and meet their team, including Tracey McDaniels-Miller, their VP of Operations. We remain ever grateful for their part in helping give critically ill babies and children the best chance at life.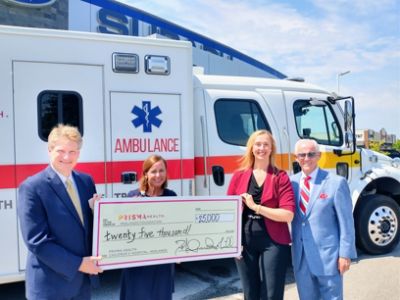 ---
McDaniels Subaru Delivers Warm Blankets and Messages of Hope to Patients at Lexington Medical Center - Allison R
On June 30th, the team at McDaniels Subaru delivered 80 blankets and children's art kits to cancer patients at Lexington Medical Center. These comforting gifts were accompanied by personalized messages of hope written by the customers and staff of McDaniels Subaru. These comforting gifts for cancer patients were warmly received by patients coming in for treatment and the Lexington Medical Center staff who will continue distributing in the coming weeks. Seeing the smiles of gratitude from these patients perfectly captures the magic of Subaru Loves to Care. Many thanks to everyone at McDaniels Subaru and Lexington Medical Center, not only for a memorable day, but for supporting LLS's mission to cure blood cancers and improve the quality of life of patients and their families.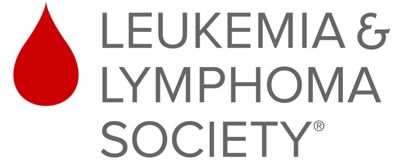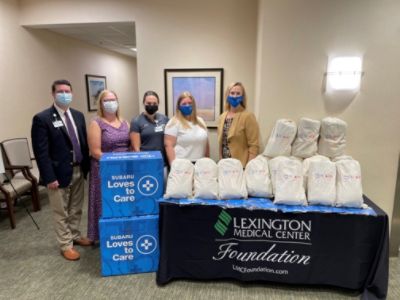 ---
McDaniels Subaru Bark Around Your Block - 2022 - Maria W
The past few years has kept Pawmetto Lifeline on its "paws" to say the very least. From COVID-19, switching to a virtual walk for one of our biggest fundraisers and all the uncertainties that came with it. The one thing that was a constant was the support from McDaniels Subaru. This year we were able to get back out to the park, take a stroll, compete in contests and just enjoy being with all of our supporters, friends, volunteers, staff and sponsors. This Bark to the Park was one for the books with beautiful weather, a great turn out and all of the love for animals that encompassed the event. It truly was a joyous thing to experience for everyone involved. A couple of days before the event was to kick off, we got a call from a municipal shelter about a young dog named Bella Donna who had given birth to a very large litter of puppies. She had been neglected, was skin and bones, and was too weak to even stand. Of course, Pawmetto Lifeline swooped in and rushed the precious dog to an emergency room to get the care she needed just in the nick of time. Everyone watched this sweet girl as the story unfolded and it helped to "rally the troops". Her journey made the event even more special to know her supporters were concentrated in one spot rooting her on. Today, Bella Donna is living the life with her wonderful foster parents who have given her the love that she needed to heal. Bella Donna hopped in the car with us recently to head of over to meet her great supporters at McDaniels Subaru. This dog who was once on death's doorstep, was hopping around, giving kisses, loving the attention and of course the treats. This beautiful girl, who now waits for her "furever" home would not be here today with out the wonderful support from her fans at McDaniels Subaru.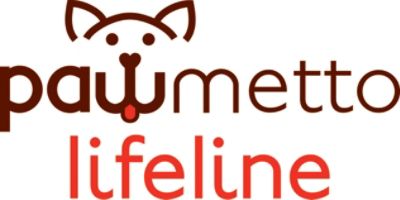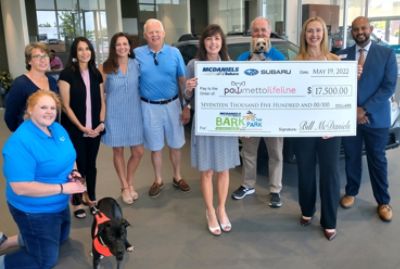 ---
McDaniels Subaru Helps Raise Over $700,000 for Cancer Patients - Beth W
Over a two-day experience that brought together over 900 guests, McDaniels Subaru joined Lexington Medical Center Foundation to engage our community to raise a record level of support through the McDaniels Golf Classic. McDaniels Subaru not only provided a gift, they volunteered with and supported all the activities of this event that the Foundation relies on to fund the caring services we offer to our patients with cancer. This expression of love and support ultimately provides hope and relief to those undergoing treatment, access for the underserved in our community to early detection services, and care for patients beyond their treatment and into recovery. Our friends at Subaru were there from the planning phase through to the day-of, offering counsel and ideas, promoting the event and it's mission, and serving as boots on the ground to help us deliver a fantastic experience to our supporters. We cannot thank the team at McDaniels Subaru enough for their friendship, investment and caring hearts that make such a difference for those we serve!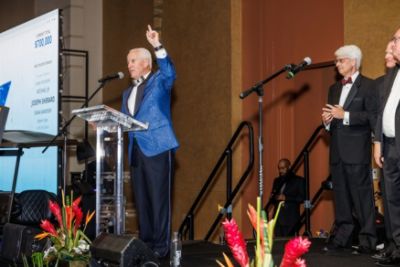 ---
Firehouse "27" appreciation - STAN R
Freddy's Frozen Custard and Steakburgers recently partnered with Mark Curl, Marketing Director, at McDaniels Subaru of Columbia to honor Firehouse "27" for their devoted service to the Columbia, SC area. These men and women do not get the attention or gratitude deserving of their life altering commitments for providing emergency services. These services include around the clock responses to gas leaks, brush and building fires, car wrecks and many other emergency services to our community. I would like to thank all of the firefighting men and women and especially McDaniels Subaru of Columbia for including us to partner in their "Subaru Cares" Love-Promise event. This opened my eyes today to our fire fighters duties and to giving back to the community. Subaru really cares about giving back to the community and they showed it today! Stan Rickert Freddy's Frozen Custard and Steakburger Franchisee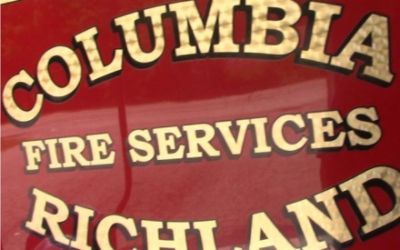 ---